We are pleased to announce Enterprise Email service at the super low price of just Rs.599/- per year per user with 5 Gb space.
ENTP Mail is a full-featured email service that is the perfect alternative to the big players. It provides all the functionalities without sacrificing security and reliable access to business, and personal communication. Includes 100+ different features that are necessary to run a fully functional email account with a focus on using the powerful webmail client and email clients using standard protocols.
The service provider is based out of Mumbai with 20+ years of Industry presence, 24×7 Tech Support, 7500+ Active Customers and hosting 50,000 websites.
It's an ideal solution for small and medium-size organizations looking for hosted Email. Enclosing details of 3 Plans with 5 Gb, 10 Gb and 25 Gb mailbox available to end-users at Rs.599, 849 and 1,149 per year.
In case the customer wants to go for 50+ users then we offer a consolidated Plan at a very attractive price per user per year.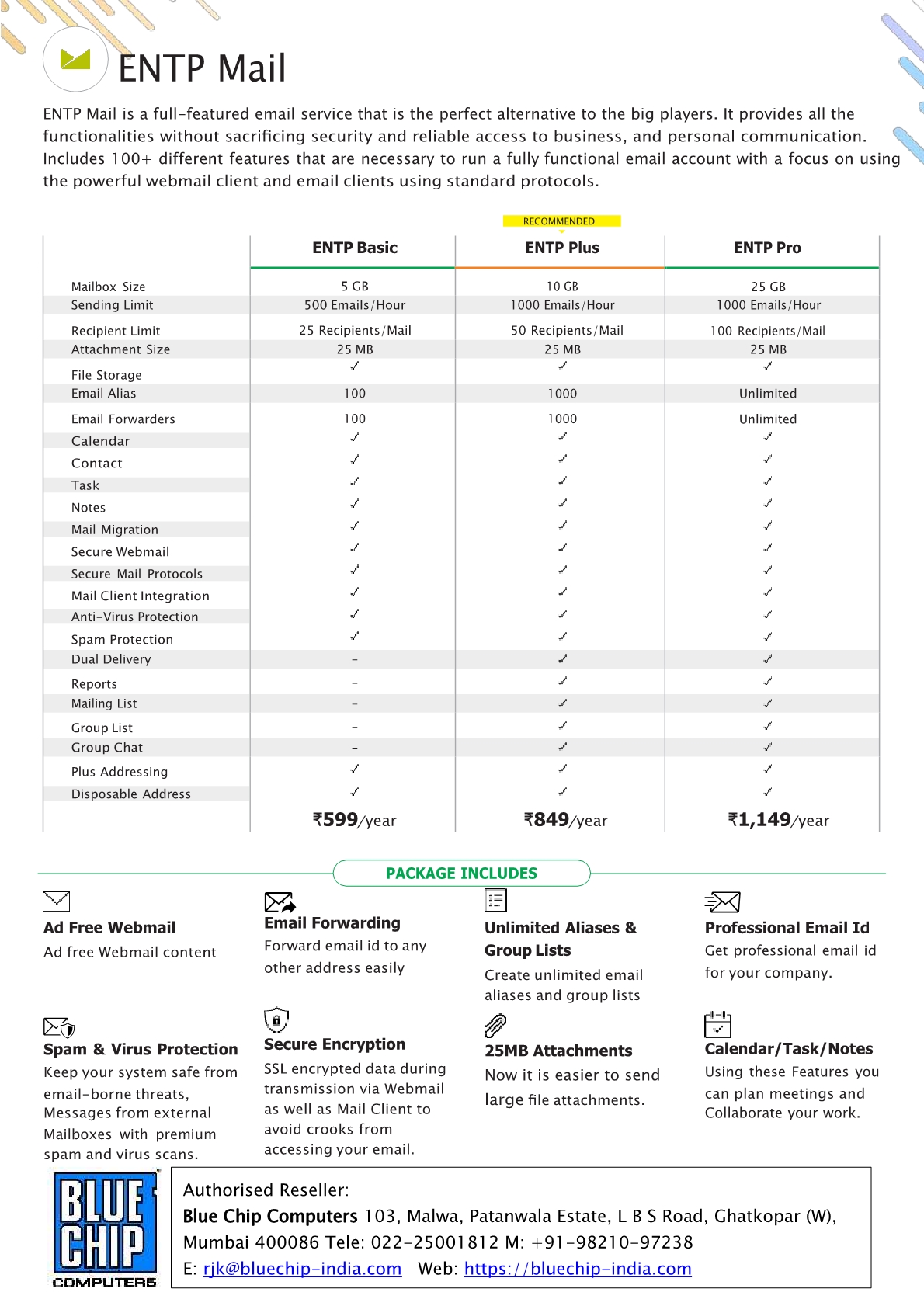 Please click below to share this with your friends
Enterprise Email Solution starting at Rs.599 per year with 5 GB space